Bluedio Turbine T2+ is a wireless Bluetooth headphone which is one of the best headphones available under 2000Rs. There are also T2S and Q5 model of Bluedio with same looks but different price and specs. Bluedio offers much more features that are not usually available at this price in other headphones.
The model is available in red, blue, black and white colours. It has a unique design where the earcups can be folded inwards. The headphone is very light, unlike its appearance. With a frame made of metal, over which there's a comfy leatherette padding. The rotary parts that hold up the cups make the headphones feel a bit flimsy due to the weight of the cups positioned at an angle. Though extend both cups and you'll see the metal band. The cups are made of plastic and metal is used only in necessary parts so as to reduce weight. The headphone comes in a cardboard box along with AUX cable wire so you can enjoy even when the battery runs low and can also be used for audio sharing. A USB data cable is also included which can be used to charge the headphone from your pc. It has a power capacity of 40hrs with music and 1625hrs of standby.
The earcups can rotate at an angle of 195 degrees. The earpads on the insides of the cups are leatherette, with a perforated cloth covering the driver housing. The buttons are quite placed on the edge of the right cup, volume buttons, power button and a helpful rocker for play, forward and back.
The earcups are very soft. It is good gaming headphone because it has a 57mm drivers. It provides 4.1 Bluetooth. We can also use the AUX wire to connect to phones through headphone jacks. With a frequency response of 20hz to 20,000hz and the big driver, the sound should be magnificent. It is, but not in the way audiophiles hope for. It also provides heavy bass than expected. The acoustic echo suppression used to eliminate the echo that effects our voice signal is also nice.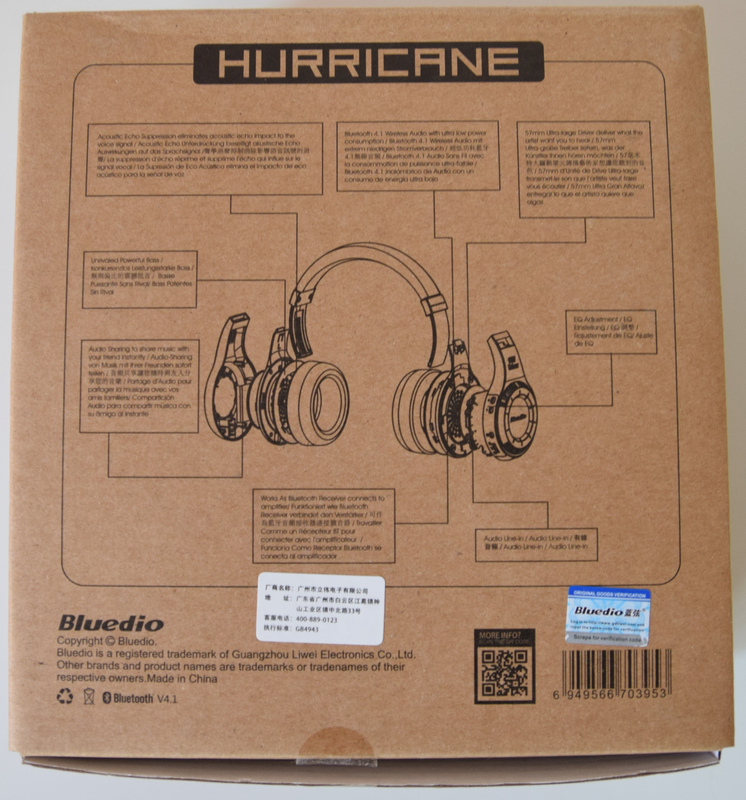 The headphone also supports Micro-SD and FM radio. In conclusion, the Bluedio T2+ is an affordable headphone for gamers as well as for people who love to hear movies, music etc. The only disadvantage is the earcups are very soft it gets damaged with rough use.